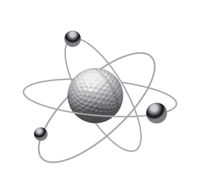 Science: Why You Shouldn't Pay New Ball Prices
Science: Why You Shouldn't Pay New Ball Prices
Today's ball technology rocks. Most golfers see no difference between new and almost new balls. So why pay twice as much?
Learn more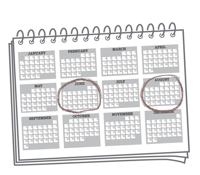 Join The Club to Stay Stocked All Season. Never pay shipping again.
Join The Club to Stay Stocked All Season. Never pay shipping again.
Buy ala carte, or "club-it" to set up your own delivery schedule so you'll never run out. And get free shipping! Change or cancel anytime.
Get Started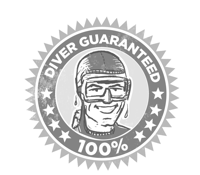 Total Money Back Guarantee
Total Money Back Guarantee
Worried we'll send you crap? We won't. If it's not what you wanted, it's on us. Shipping too.
Return Policy
We may not be able to improve your game.
But we can improve what you pay for it.
Play the Game You Love for Less
Picture this. A steady supply of mint-quality, top-brand and model used golf balls for about half the price of new! Like that picture? Then you're going to love GolfBallDivers.com –a co-op of professional divers who retrieve used golf balls from golf course lakes and ponds and turn them into amazing deals for you!
Your Favorite Golf Ball Brands and Models
Titleist Pro V1 and Titleist Pro V1x, Callaway Chrome Soft, Bridgestone B330, Srixon Soft Feel, Taylormade, Wilson, Nike and more. We have the right used golf balls to suit your style of play. And all are available in three different grades – mint condition (AAAAA/5A) golf balls, near-mint (AAAA/4A) and value (AAA/3A). How do they perform? Tests, including our own, show no appreciable difference in play between mint-quality (AAAAA) used golf balls and new ones. So why pay new prices?
Never Run Out of Your Favorite Used Golf Balls.
The Club, our subscription based service, lets you create your own golf ball delivery schedule (that you can change or cancel anytime). And shipping is always free, so you never run out of your favorite used golf ball brands and models, and you save even more.