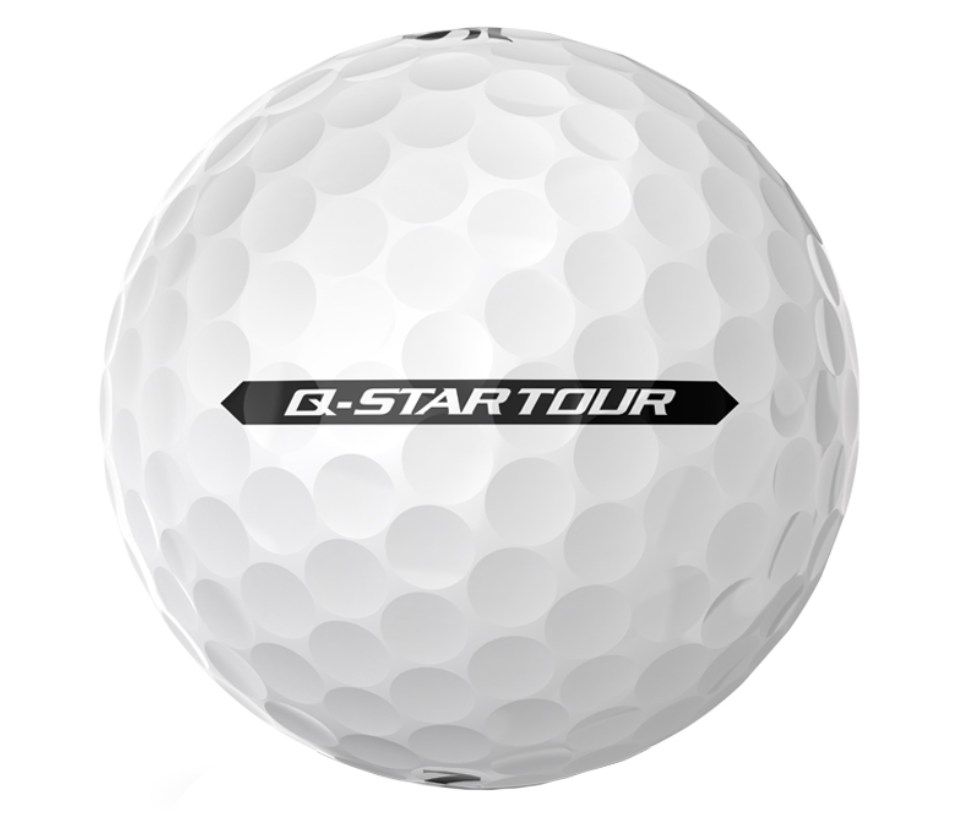 Product Description
The new Q-Star Tour is designed for golfers with a medium swing speed looking for a soft feel without sacrificing distance and spin. The 324 dimple pattern and spin skin coating enable tour-caliber green side spin control and the low-compression core helps increase drive.
This 3-piece urethane tour ball from Srixon has a soft cover with low-compression and incredible spin control with the spin skin coating.
If your swing below 90mph and you play a traditional tour golf ball, your game is suffering. Even if you're a low handicapper, you're losing distance and accuracy because of that hard, high compression tour ball.
That's why Srixon made the Q-Star ball. It's a premium, 3-piece golf bal but with 100% tour technologies, but its core is soft. In fact, it has been specifically designed to go longer and straighter with your moderate swing speed.
Features:
Distance: Long

Trajectory: Piercing

Spin: Low

Feel: Firm
Highlights:

Maximize Your Distance

Total Green side Control

338

 

Speed Dimple Pattern

Low Compression
Srixon Q-Star Golf Balls are perfect for amateur golfers with swing speeds below <90mph.