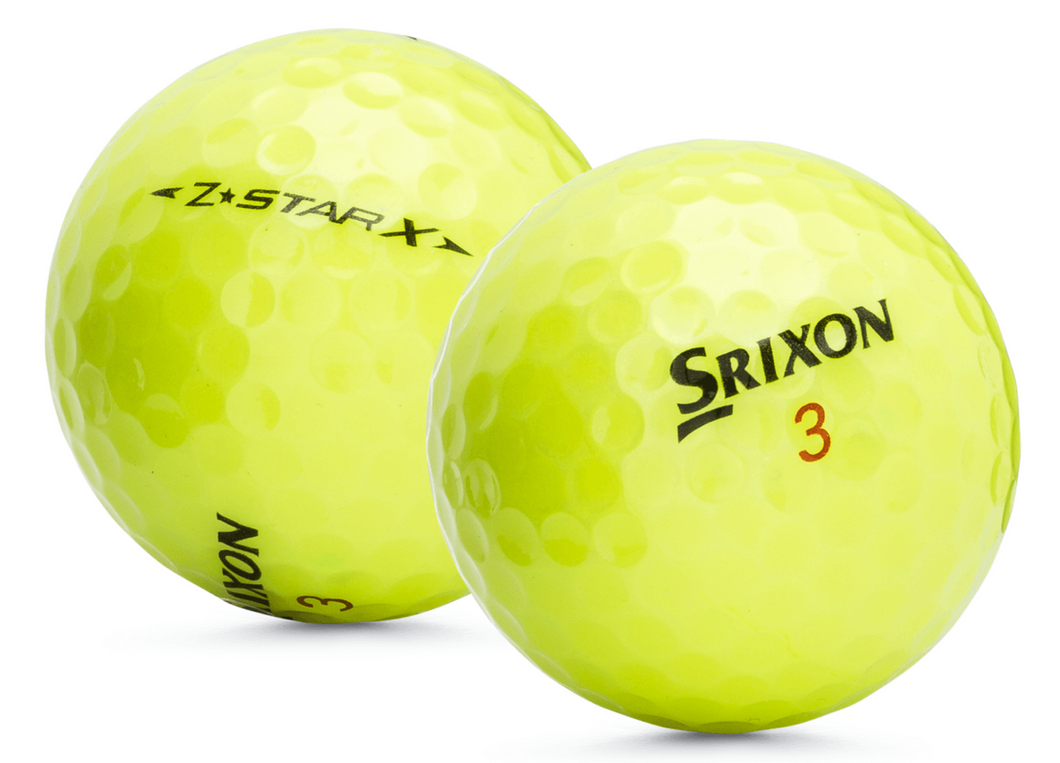 Product Description
The  Srixon Z-Star X golf balls provide exceptional feel around the green and optimal distance off the tee. These high performance 3 piece golf balls have a lower compression, fly longer, and feel firmer than the Z-STAR. Z-STAR X golf balls have a slightly firmer feel for exceptional distance without sacrificing green-grabbing control. They feature an ultra-thin urethane cover, a high energy gradient growth core, and  a new dimple configuration that maximizes performance. The Z-STAR X us ideal for golfers with swing speeds of 105 mph or higher, with spin tuned for extreme tour distance and exceptional stopping power on approach shots. The Z-STAR X is comparable to the Titleist Pro V1x, and Callaway HX Tour golf balls.
Engineered for golfers who demand maximum performance. The Srixon Z-ZTAR X golf ball delivers unmatched technology with incredible feel so golfers can elevate all aspects of their game to score better.
Features:
Distance: long

Spin: Low

Feel: Soft
Highlights
Energetic Gradient Growth Core

Total Greenside Control

338 Speed Dimple Pattern

Softer, Elalstic, Spin Skin Cover
Srixon Z-Star X Golf Balls are perfect for amateur golfers with moderate to low swing speeds between 85-100mph.