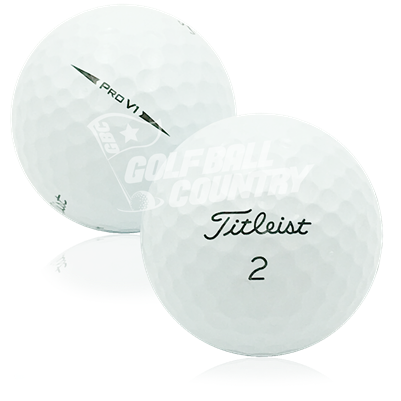 Product Description
Titleist Pro V1 2017 golf balls are designed for golfers seeking lower scores and most of all control. The new model makes a difference in your game because of a more penetrating trajectory. In addition exceptional distance and long-lasting durability with unmatched consistency. Therefore generates lower driver spin and promotes superior performance.
The new patented cover formulation delivers more short game spin and control with even softer feel for incredible touch. Experience Tour-proven quality with these used Titleist Pro V1 golf balls. These balls provides total performance for all golfers with the combination of exceptional distance, the best short game spin and control, and very soft feel.
We understand what you are looking for in a golf ball and used Titleist Pro V1 golf balls have them all. Our grading scale give you detailed and especially relevant information regarding our process in grading these recylced balls.
Many golfers have tried our 2017 used Titleist Pro V1 golf balls and are now believers. They believe in our balls and are using them for tournament play. So due to our amazing feedback and quality you too can enjoy our balls!
So what is keeping you from enjoying increased financial security and the feeling of great balls? As you have realized by now our used golf balls are guaranteed and therefore create an unwavering need to give them a try. Keep in mind that this used Titleist Pro V1 golf ball will make you feel amazing as you pull it out of your bag and place it on the tee. Your driver will glide through the air and strike this 2017 Titleist golf ball unlike anything you have ever felt (unless you have played this ball before.)
Player Benefits
Exceptional Distance
Drop-and-Stop Short Game Control
Very Soft Feel
Long-Lasting Durability